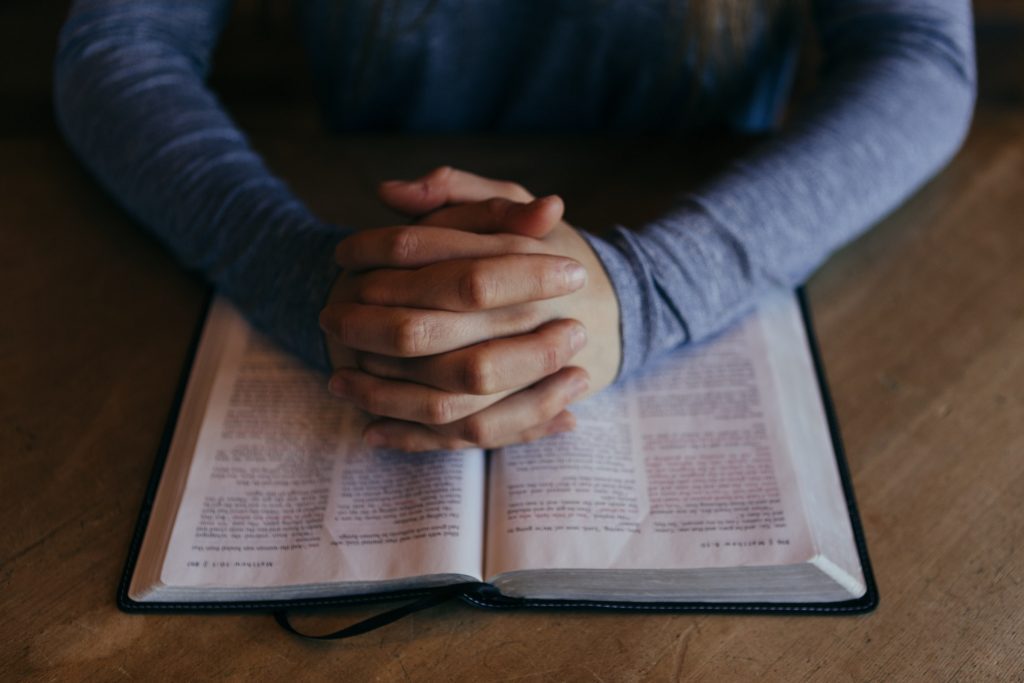 Updated: 10/19/2021 – Please note the most recent updates to elementary faith formation.
Fall 2021 Faith Formation:
October 19, 2021
Dear Parents,
We are happy to announce that we will return to in person Faith Formation earlier than expected for the Elementary students. According to the Diocese of Orlando, our local positivity rate for COVID-19 has fallen below 8%. As a result, we will return to in person Faith Formation on Sunday, November 7th. Classes will be held from 10:30-11:45 in the Shepherd's Gate. There is no change to Middle and High School classes.
We highly recommend for all classes the wearing of masks due to the lack of social distancing because of our space limitations. However, masks in the Shepherd's Gate are optional and are at the parent's discretion.
If your child should come in contact with someone with Covid-19, please contact Susan Engel: stpatyouth@stpatrickmtdora.org or Judi Zeller: jzeller@stpatrickmtdora.org.
If you are not comfortable sending your child in person, you can continue to do home study through the Christ In Us portal. Please let us know if you decide to continue home study.
The Diocese of Orlando will continue to monitor the Covid-19 positivity rate in our area. They will notify us should there be any necessary changes.
Thank you for your continued patience and support.
Sr. Judy Waldt, MHSH Susan Engel Judi Zeller
General Information:
Faith formation classes will begin the week of October 3rd. Registration is available currently online through the link below.
Families who wish to register students in the St. Patrick faith formation program are required to be registered members of the parish. Registration cards are available in the office or the gathering space of the church. All teachers and students will be required to wear masks during class.
Click HERE for the 2021-2022 Faith Formation Calendar.
Sacraments:
Students enrolling in First Communion (second grade for those students who have already completed one year of faith formation class) and Confirmation 1 (8th grade) must submit both a birth certificate and a baptismal certificate. Copies of these certificates can be dropped off at the church office or emailed to stpatrick@stpatrickmtdora.org.
Fees:
One Child: $50
Two Children: $90
Three or More Children: $125
First Communion and Confirmation 1 Retreat Fee: $30
Confirmation 2 Retreat Fee: $35
After registering online you will be automatically directed to an online payment option or you may drop payment in the collection basket or drop it off at the church office.
Elementary:
Pre-K, Grades K, 1,2,3,4,5 – UPDATED: Grades Pre-K through 5th grade will attend in person using the Christ in Us curriculum. The Christ in Us series presents a unique format as it can be used online or in person with a teacher.
First Communion:
The Second Grade/Communion 2 class will meet starting in November and will be similar to last year's schedule where half the class will meet on alternating Sundays. More information will be sent to you from the teacher upon registration.
Middle School:
Grade 6 – Grade 6 will be using the Journey to Faith series from St. Mary's Press. This program follows the liturgical year. Classes will meet in person on Wednesday evenings from 6:30 – 7:45 pm.
Grade 7 – Grade 7 will be using Ascension Press Encounter Bible Study – Encounter Youtube Intro Link. Classes will meet in person on Wednesday evenings from 6:30 – 7:45 pm.
Confirmation:
Grade 8 (Confirmation 1) – Chosen Year 1 (Ascension Press) Chosen Youtube Intro
Grade 9 (Confirmation 2) – Chosen Year 2 (Ascension Press)
Confirmation classes will meet on Wednesday nights from 6:30 – 7:45 pm.
High School:
Grades 10th – 12th Classes will be held in the youth room on Wednesday evenings from 6:30 – 7:45 pm. Students will use Quick Lessons with Fr. Mike from Ascension Press.
St. Patrick Youth (SPY): For information in joining our St. Patrick Youth Group (SPY), please follow the link to SPY on the website: https://stpatrickmtdora.org/ministries/st-patrick-youth-ministry/.
For more information on faith formation, contact Sr. Judy Waldt at (352) 383-8556 x. 34 or email her at srjudy@stpatrickmtdora.org or Susan Engel at stpatyouth@stpatrickmtdora.org
The Diocese of Orlando is requiring these liability waiver forms also be filled out for each student. In order to maintain health and safety precautions, please print them out, fill them out, and return them either via the church collection basket or dropped off at the office.
For Students Attending In Person Classes: Fillable Faith Formation Assumption of Risk and Waiver of Liability Relating to Coronavirus
For All Students: Digital Learning Audio and Visual Recording Release-2
REGISTRATION FOR FAITH FORMATION CLASS 2021-2022: Please click on this link: https://stpatrickmtdora.org/FamilyAndEnrollStudentForm.html.