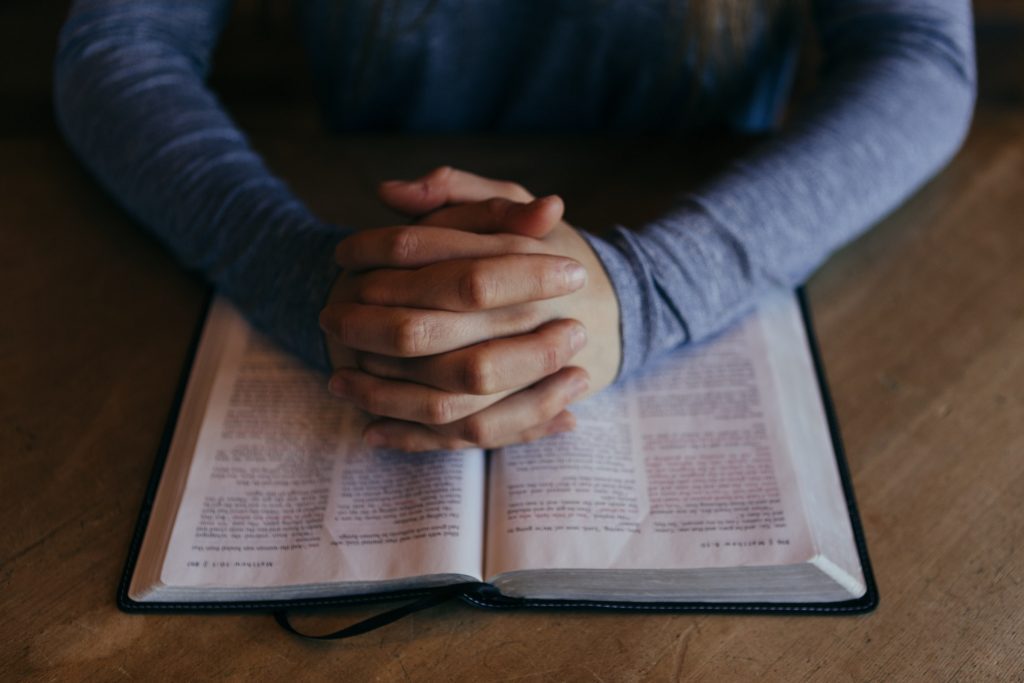 Registration for the 2020-2021 year for faith formation is closed.
Fall 2020 Faith Formation:
Faith formation classes will begin the week of October 4th. Scroll down for a link to our online Registration Form.
Elementary:
Pre-K will do an at home program using "Stories of God's Love"
Grades K, 1,2,3,4,5 – Christ in Us (Sadlier)
This is a grades K-6th at home online program
Includes both a Print Book and E Book along with a digital portal where the students can access videos, music, activities, and prayers. Work completed will be sent directly through the portal to us. This allows us to track the student's progress.
After registration you will receive an email with login instructions.
Scott Kasch, our Sadlier Educational Consultant will host a Zoom workshop for Parent/Guardian training on September 22nd or October 1st @ 7:00 pm.
Book pickup days: September 13th & 20th after 8:30 & 10:30 masses in the Gathering Space.
Middle School:
Grade 6 – Christ in Us (Sadlier) program for 6th graders. Please refer to the above information regarding this format.
Grade 7 – Teen Timeline (Ascension Press) This is a Bible study curriculum. Classes will meet via Zoom on Tuesday evenings from 7:00-8:00 pm.
Confirmation:
Grade 8 (Confirmation 1) – Chosen (Ascension Press) Classes will meet via Zoom Wednesday evenings from 7:15-8:15 pm.
Grade 9 (Confirmation 2) – Chosen (Ascension Press) We will continue to use the Chosen program. Classes will meet via Zoom on Wednesday evenings from 6:00-7:00 pm.
High School:
Grades 10th – 12th Theology of the Body (Ascension Press) With the high school group, in particular, we understand the need for the youth to have an open and honest platform to discuss the videos and text of the program as well as as an informed and sensitive teacher. Therefore, this class will meet on Wednesday evenings from 6:30-7:45 in person at Shepherd's Gate. All diocesan guidelines will be followed for the safety of our youth and teachers.
St. Patrick Youth (SPY): For information in joining our St. Patrick Youth Group (SPY), please follow the link to SPY on the website: https://stpatrickmtdora.org/ministries/st-patrick-youth-ministry/.
We will be revisiting these plans as the pandemic evolves.
For more information on faith formation, contact Sr. Judy Waldt at (352) 383-8556 x. 34 or email her at srjudy@stpatrickmtdora.org or Susan Engel at stpatyouth@stpatrickmtdora.org
The Diocese of Orlando is requiring these liability waiver forms also be filled out for each student. In order to maintain health and safety precautions, please print them out, fill them out, and return them either via the church collection basket or dropped off at the office. You can also just drop it off when we have our book pickup day at mass.
For Students Attending In Person Classes:  Fillable Faith Formation Assumption of Risk and Waiver of Liability Relating to Coronavirus
For All Students:  Digital Learning Audio and Visual Recording Release-2