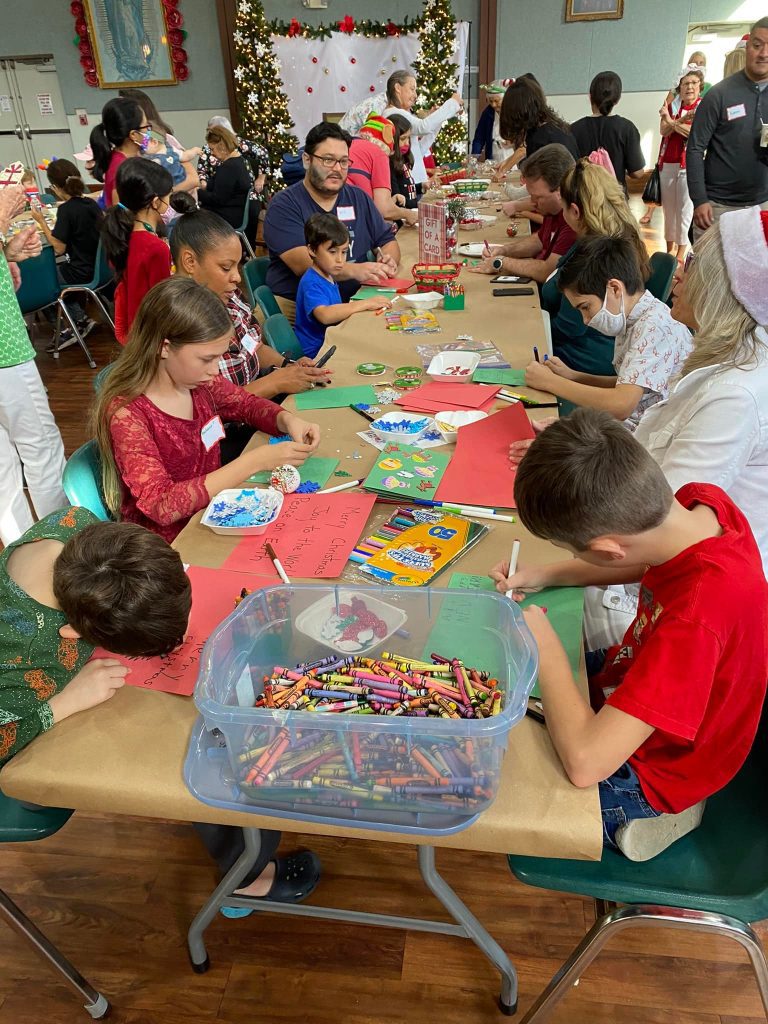 St. Nicholas Breakfast & Giving Tree
The Annual St. Nicholas Breakfast and Service Day took place on Saturday, December 11th. The parish gathered to enjoy a free pancake breakfast. Angel tree gifts were wrapped and organized. Cards were created for the home-bound. Christmas carols were led by our Music Director, Michael Orola (with lots of help from elves)! The highlight of the morning was the arrival of St. Nicholas himself! Carolyn Green continued the tradition of taking pictures of all the youngsters visiting St. Nicholas. The tradition was forced to take a hiatus last year due to the pandemic, and everyone was so happy to be able to enjoy the holiday spirit again.
The St. Patrick Youth continued their tradition of assembling bags for the homeless served by Open Door after the St. Nicholas breakfast.