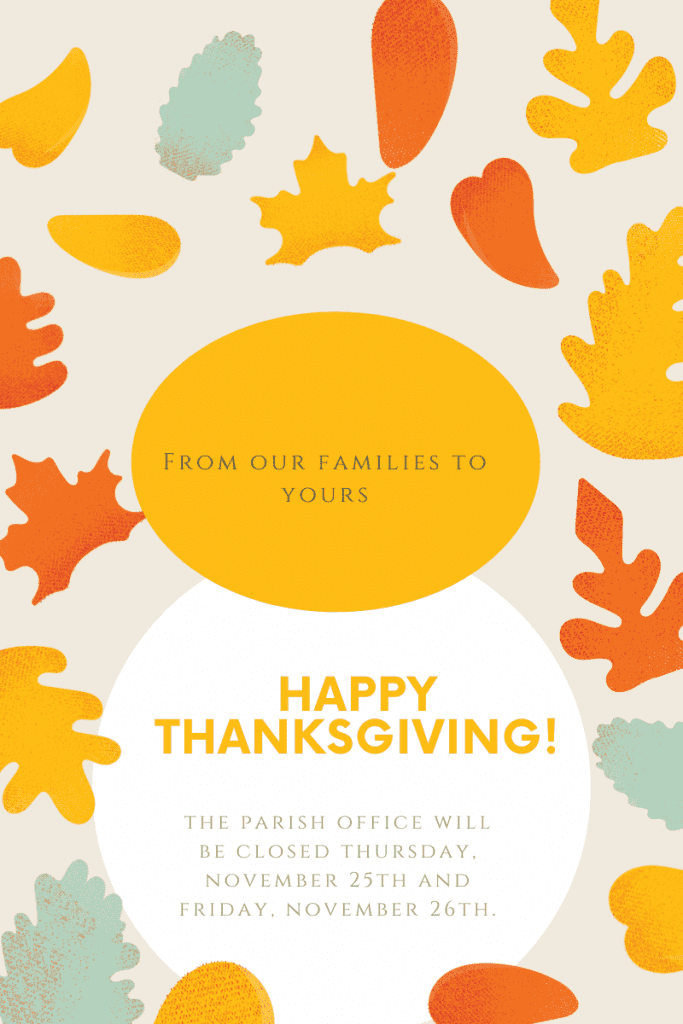 Happy Thanksgiving
Thank you for all the food and gift cards. With your generosity, we were able to help 50 families here in our parish and the surrounding community. Everything we have is a gift from God. We share it lovingly with those in need.
Thanksgiving Day Mass will be at 10:00AM on Thurs., Nov. 25th. Please bring a nonperishable food item to bring to the altar, during the Offertory, along with your donation. The food and donations will got to St. Vincent de Paul Food Bank at St. Mary's in Eustis.
Give thanks to the Lord for he is good!