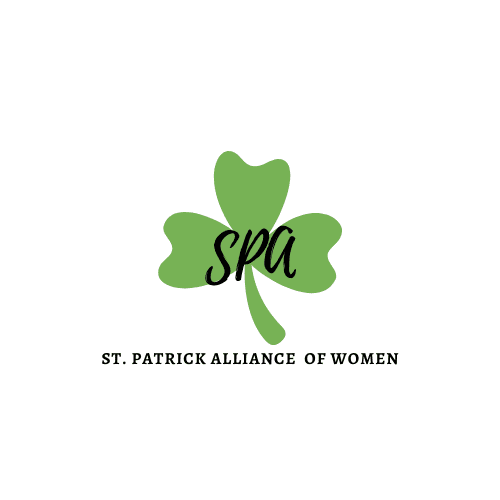 Saint Patrick's Alliance of Women (SPA) thrives on the principles of Spiritual, Service and Social endeavors for both our parish and for the community.
Committee Chairs were also appointed for Spirituality, Communications, Service, Membership, Programs, Hospitality/Social Events and Travel.
The first fall meeting of the St. Patrick Alliance of Women (SPA) was held on September 25 at the pavillion with approximately 25 members in attendance. The new officers for the 2021/22 year are as follows: President – Heidi Lott; Vice President – Marianne Eppley; Secretary – Sherri Berens ; Treasurer – Lynn Willequer
The group is preparing for the Fall Festival and conducting an arts and craft workshop each Tuesday between 10 am and 12 pm in Shepherds Gate . All items will be for sale at the festival benefiting the parish. Everyone is welcome to join in the creative fun and fellowship. Donations were collected for the Parish Boy Scout troop. Quarterly service projects are planned and will be undertaken for the benefit of the parish and/or surrounding community needs. Welcome packets were also assembled for distribution and welcoming of new parishioners. Each meeting is comprised of spiritual, social and business components.