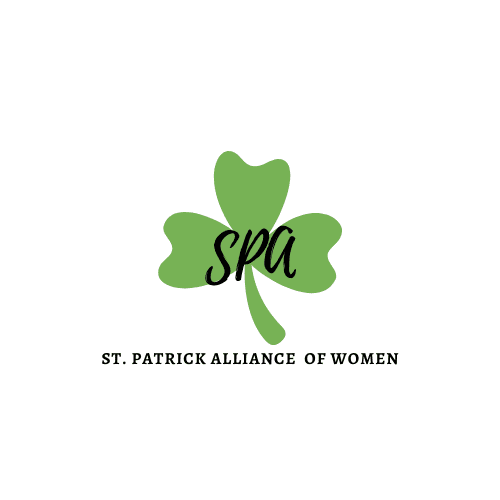 Saint Patrick's Alliance of Women (SPA) thrives on the principles of Spiritual, Service and Social endeavors for both our parish and for the community.
The June meeting was held Saturday, June 19 at the Pavilion.   It was the last meeting of the year with the kick off of the 2021/2022 year to be held in September (meeting date to be determined).  Our service for this month (in the form of $200 in gift cards) was directed to Life's Choices.   Shari Berens  briefed the group on the mission and purpose of Life's Choices  as a crisis pregnancy center located in Eustis, Florida .
The business portion of our meeting dealt with planning for the anticipated Fall Festival. A craft workshop is held the 2nd and 4th Tuesday of each month in Shepherd's Gate from 10-12 to work on crafts that will be sold at the Festival with proceeds shared with Parish Charities. All interested in working on crafts are welcome to attend the workshops.
The new SPA officers were introduced:
President – Heidi Lott
Vice President – Marianne Eppley
Secretary – Shari Berens
Treasurer – Lyn Willequer
Special thanks was provided to the outgoing President, Terri Sammond, and her team for all of their hard work in keeping SPA thriving during the pandemic.
The June program  included member presentations and  lively  round-table discussions on four Women Saints:  St. Elizabeth Ann Seton, St. Faustina, St. Cecilia and St. Keteri Tekakwitha. 
Watch for the announcement of the Fall Meeting in September and plan to join us as we begin a new year of service to each other, our parish, and our community.