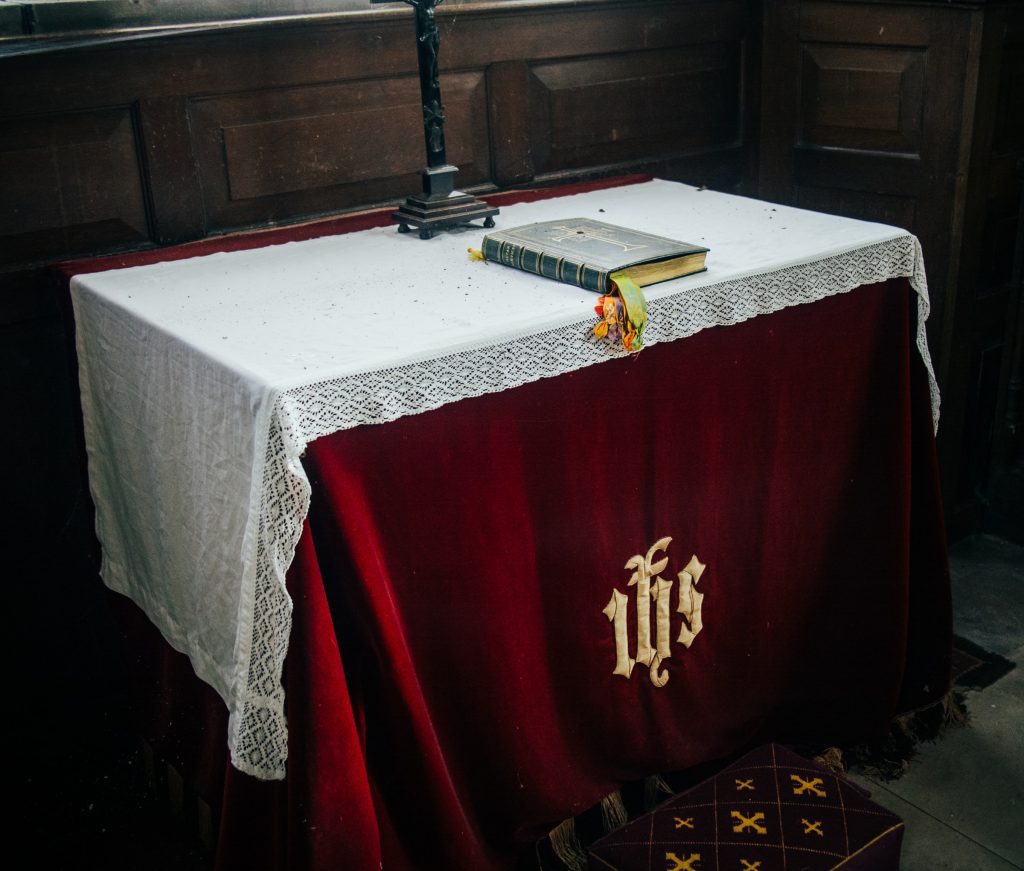 The role of the sacristans is to prepare the church for celebration of Mass, oversee the care of liturgical vessels and vestments, and assist the presiding clergy in the sacristy.
We all must attend Mandated Classes that are held in area churches for Eucharistic Ministers and Sacristans. These usually are held from 9:00 am to 12 pm on a Saturday; you will be notified of these upcoming classes.
Sacristans are needed all the time, all year long.
Contact Michael Orola if you are interested at: (352) 383-8556 x 28.