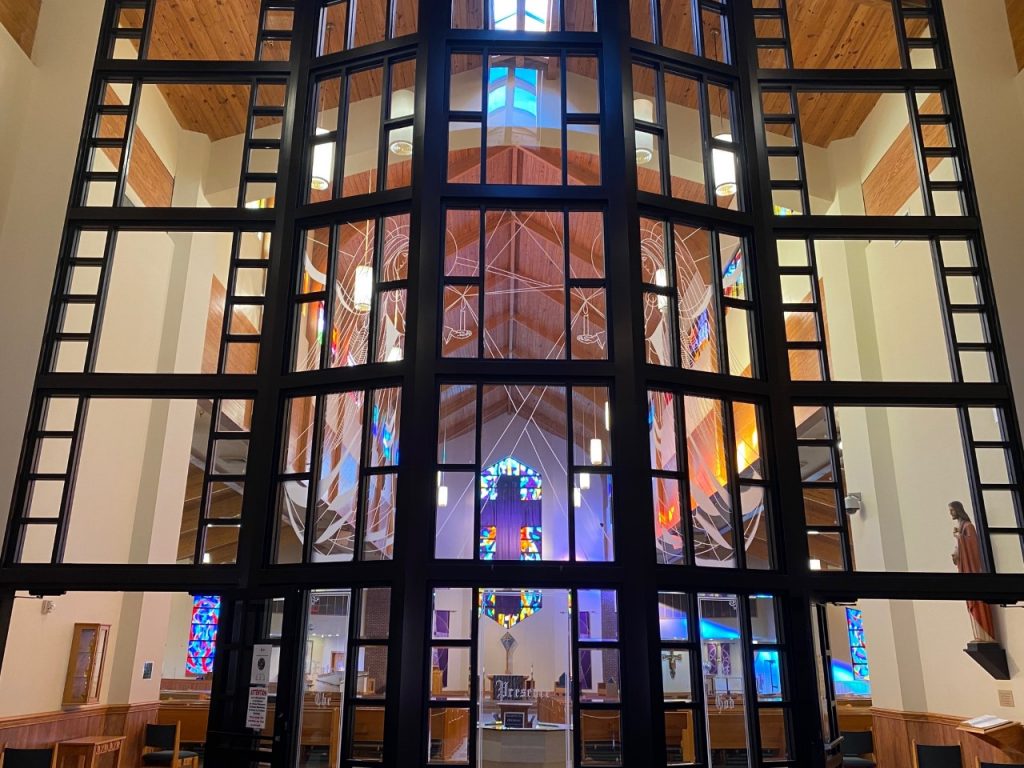 The St. Patrick Music Ministry welcomes all singers at all levels of talent. Music reading ability is not mandatory–but a love for singing and the desire to have fun is! A variety of instrumentalists are welcome as well (guitars, bass, drums, woodwinds, brass, strings, etc.).
Here are some specific ways that You can get involved:
Adult Choir: Voices in Praise
Voices in Praise sings weekly, usually alternating between the 9:30 and 11:30 Masses, from September through May. Rehearsals are on Wednesday evenings at 7:00 p.m.
Youth Ensemble: Genesis
Genesis Youth Ensemble is for students in grade 2 and up. The choir usually assists in leading the music at liturgy 2 times per month throughout the school year as well as for special celebrations on Thanksgiving Day, Christmas Eve, and Easter Sunday. Rehearsals are on Thursdays from 6:00 – 6:45 p.m.
Small Contemporary Ensemble
This group leads the assembly in song on the 2nd and 4th Sundays of each month at the 9:30 Mass. Vocalists and other instrumentalists are welcome to join us.
St. Cecilia Women's Choir
This choir normally leads music once per month at various liturgy times. Rehearsals are usually 2 to 3 weeks before the scheduled liturgy.
Bell Choir: St. Patrick Ringers
Play handbells with adults and youth. Ability to read music is helpful, but bell playing experience is not mandatory. Rehearsals are on Thursdays at 7:00 p.m.
Funeral Musicians: Resurrection Choir
Sing at funeral liturgies which are usually scheduled Monday through Friday at 9:00 a.m. This is a wonderful way to minister to grieving families and friends. The choir rehearses briefly before each funeral liturgy.
Join Us!
Contact Michael or Marybeth for more information Or stop by and chat with our music ministers anytime after Mass. We'd love to welcome you!