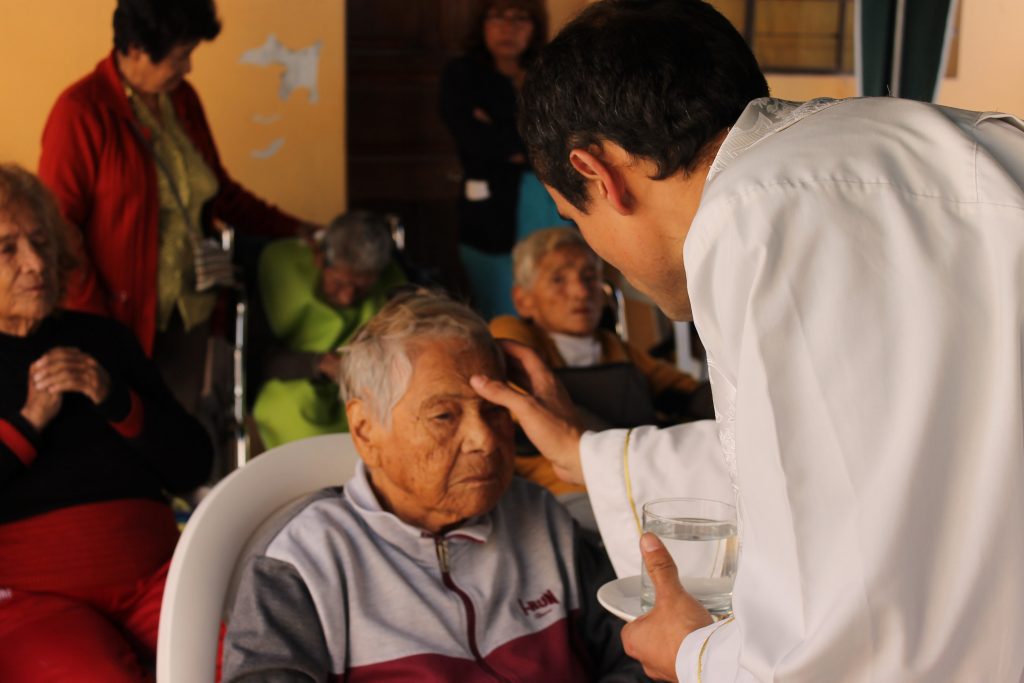 Ministry to the Sick at Waterman Hospital, Area Nursing Homes and Home Visits
At St. Patrick's, the Ministry to the Sick is a pastoral ministry that serves all Catholic patients at Florida Hospital Waterman in Tavares, Fl., and those Catholics who are residing in local nursing homes, senior living facilities and our own parishioners who are confined to their homes. This ministry is provided by trained lay men and women within our parish as well as by Father Robert, Father Nelson and Deacon Bill Fisher. Our lay ministers have attended certification training and are commissioned for three years by the Diocese.
During their visit, our ministers pray and comfort the sick and those unable to attend Sunday Mass and offer each visited the opportunity to receive the Eucharist.
In any given week, St. Patrick's Ministers for the Sick visit over 70 Catholics within our area of responsibility.
Lois Hennessy oversees the ministry for our nursing homes, senior living facilities and home visits. These visits usually occur on Sundays, but can be made during the week as well. She also manages the ministry at Waterman Hospital. These visits are scheduled for Tuesdays, Thursdays and Sundays. Please think about joining this Ministry – the patients and Residents are so happy to see you and know that you care.
Lois is ready to answer your questions and will be happy to arrange "a peek" preview of these ministries where you accompany one of our ministers on their visit. Then you decide Whether this is a ministry for you.
Contact Information